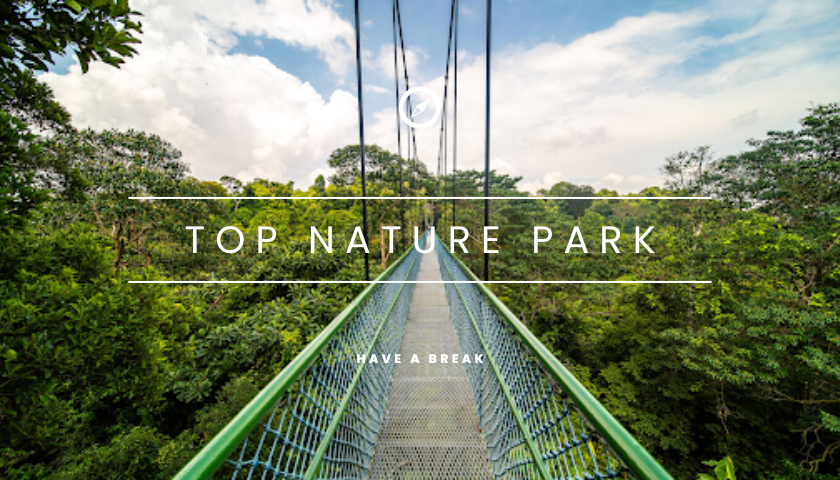 by Zovy Chong
In need of a break away from the stresses of Singapore's fast paced city life? Here are 5 nature parks worth exploring – no matter where you stay!
West: Jurong Lake Gardens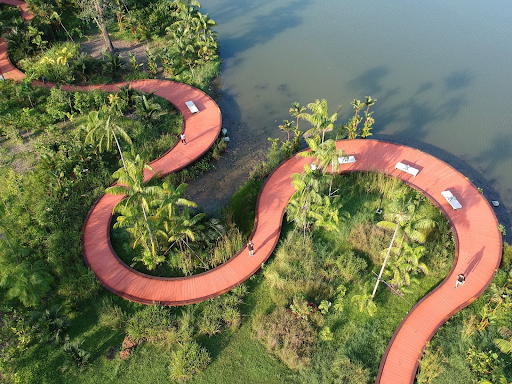 Jurong Lake Gardens is Singapore's first heartland national park encompassing several gardens. The popular Chinese and Japanese gardens are still undergoing redevelopment but fret not, the 53-hectare Lakeside Garden has plenty to offer! It is definitely a haven for kids, with Clusia Cove – a water playground, Forest Ramble – adventure play areas and other interesting play areas where kids can mimic the actions of animals. Aside from kids, this beautiful park also houses a Therapeutic Garden – 1 of 7 in Singapore. It has a section specially curated for children with special needs and another for nostalgic adults to reminisce. There is definitely something for everyone at Jurong Lake Gardens so be sure to check it out!
East: Punggol Waterway Park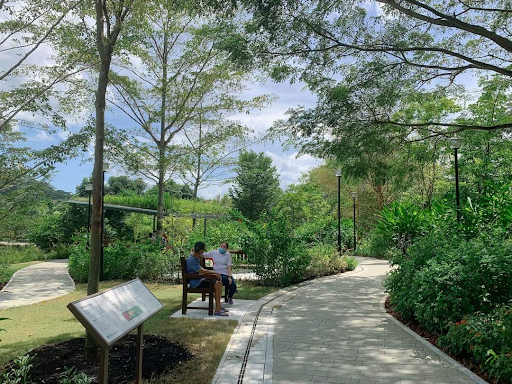 While Punggol can be considered as 'ulu' in the past years, it definitely is an up and coming town. One of the first phases of redevelopment was building the scenic Punggol Waterway Park. Fitness enthusiasts can enjoy the surrounding views as they jog on well maintained paths, families can visit the park for a day out by renting bicycles and cycling along the gorgeous waterway or walking along the bridges to catch the sunsets (and wildlife)! This park also houses a Therapeutic Garden which is designed to provide sensory experience with a range of health benefits such as a relief of mental fatigue etc. The garden includes a fitness area and wellness zone for seniors as well.
South: Southern Ridges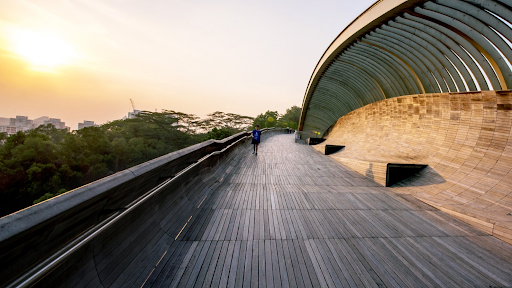 The Southern Ridges is a great place to hike and enjoy the lush greenery, with 5 parks lining up the space and connected by bridges. It is definitely where you want to be to isolate yourself from city life and have nature therapy. From beginners to experienced hikers, there is a route for everyone to get some exercise in and enjoy the panoramic views at the same time. Walking through the different parks exposes you to different natural habitats and the nature heritage of Singapore. Being in nature improves not only our physical wellbeing but our mental and emotional wellbeing, and Southern Ridges is the place to be surrounded by it.
Central: Central Water Catchment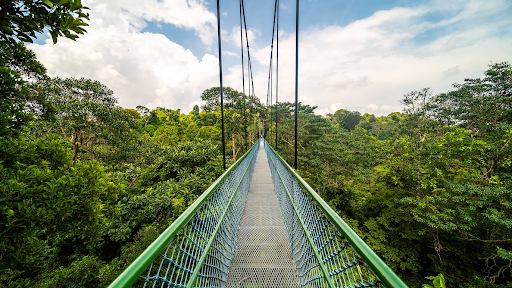 Forget about a trip to town, go further up north and visit the Central Catchment area! It houses a large network of reservoirs and the popular Macritchie TreeTop Walk. This precious nature reserve is where large varieties of biodiversity reside and you will be able to see rare forest types such as the primary freshwater swamp. An interesting fact to note is the construction of Eco-link@BKE, which connects the Central Catchment Nature Reserve and Bukit Timah Nature Reserve to facilitate animal movements and the dispersal of forest plant seeds!
North: Sembawang Hot Spring Park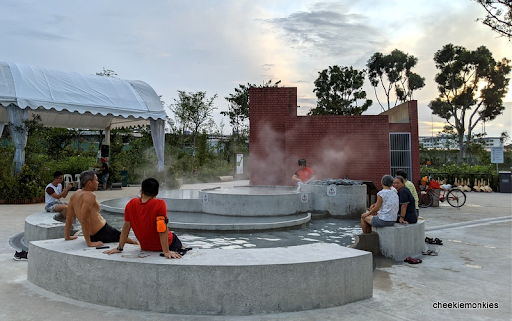 Singapore's only hot spring park is located off Gambas Avenue. Known as the Sembawang Hot Spring Park, its reopening was met with positive responses and large crowds. Now that the fanfare has receded, it is time to pay a visit! The park features cascading pools for footbaths, hot spring water collection points and an egg-cooking station with geothermally heated groundwater! Have a freshly boiled egg while learning about the park's history and geology as well as bask in the rustic environment reminiscent of old kampungs.
Bonus tip:
While we all want to enjoy the fresh greenery and hike into nature's wonders, we have to take care of our bodies as well! We recommend bringing along with you a bottle of Double Prawn Brand HuoLuo oil, which provides relief to joint and muscle aches and functions as an insect repellent as well! Our well-formulated blend of essential oils stimulates blood circulation and promotes healing when it's massaged onto affected areas. Try our HuoLuo Oil and other GMP-certified Double Prawn products here. Remember to take care and have a good time!