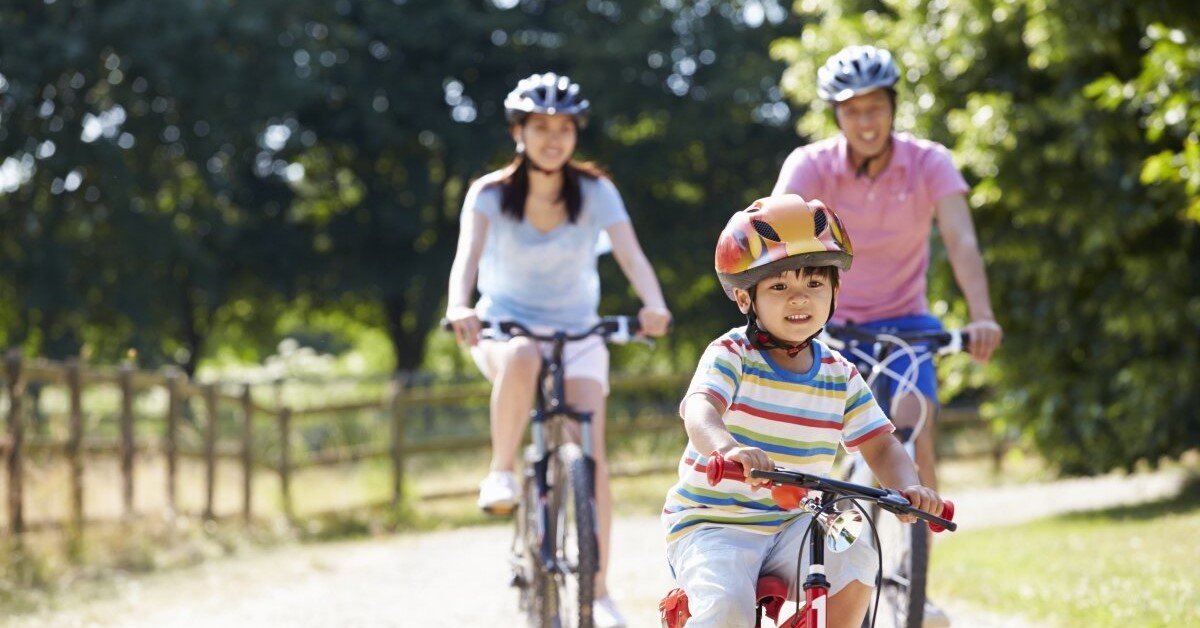 by Zovy Chong
Are you constantly looking out for fun and physical activities to do with your kids? Since school holidays are around the corner, be sure to check out these five family-friendly places that are perfect for family bonding. Get ready to sweat and have fun!
1. Skyline Luge @ Sentosa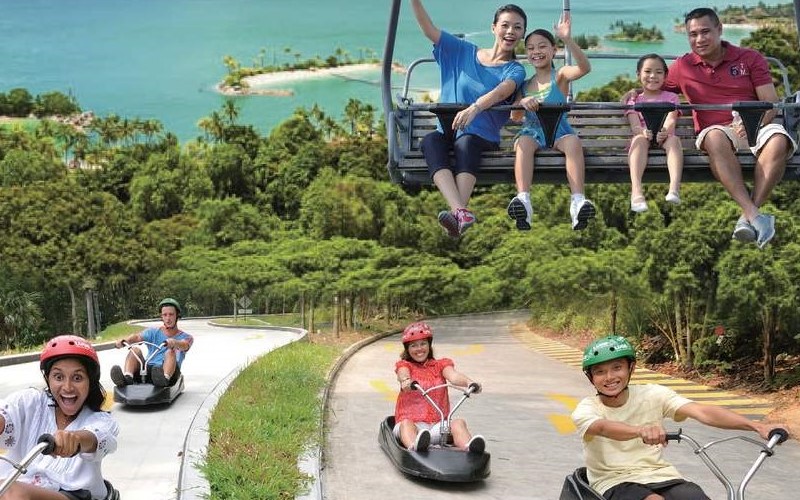 Looking for some thrill? Take the Skyride up to enjoy the breathtaking scenery of the beautiful Sentosa Island and the city skyline. Afterwards, gear up for some family-friendly competition and get your adrenaline pumping as you race down the hill on the Luge. With four specially designed tracks to choose from, once is definitely not enough!
Address: 1 Imbiah Rd, 099692
Opening hours: 11 am to 7.30 pm (Monday to Thursday, Sundays), 11 am to 9.30 pm (Friday and Saturday).
Website: https://www.skylineluge.com/en/sentosa/
2. Admiralty Park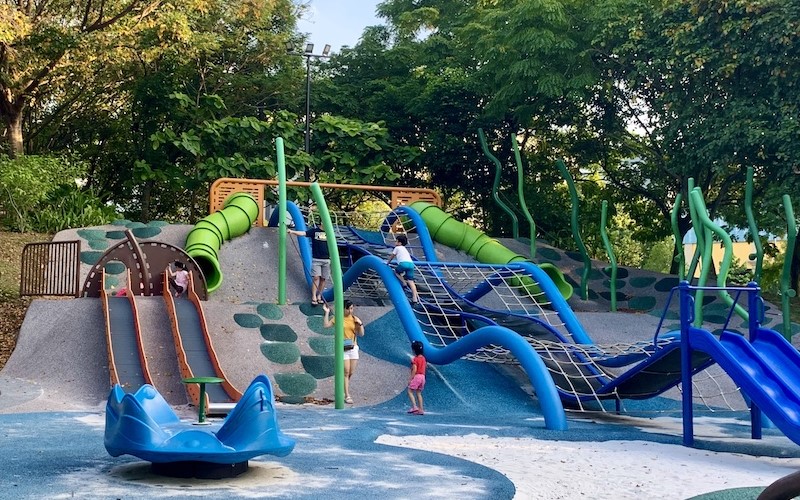 Need a break from the busy city life? Situated on the hilly terrains, Admiralty Park is the largest park in the north. Its massive playground features 26 different slides with various degrees of adventure, which suit kids of all ages. Moreover, an inclusive playground is also available for kids with and without special needs to have fun together!
Address: 31 Riverside Road, Singapore 730000
Opening hours: 24/7
Website: https://www.nparks.gov.sg/gardens-parks-and-nature/parks-and-nature-reserves/admiralty-park
3. Amped Trampoline Park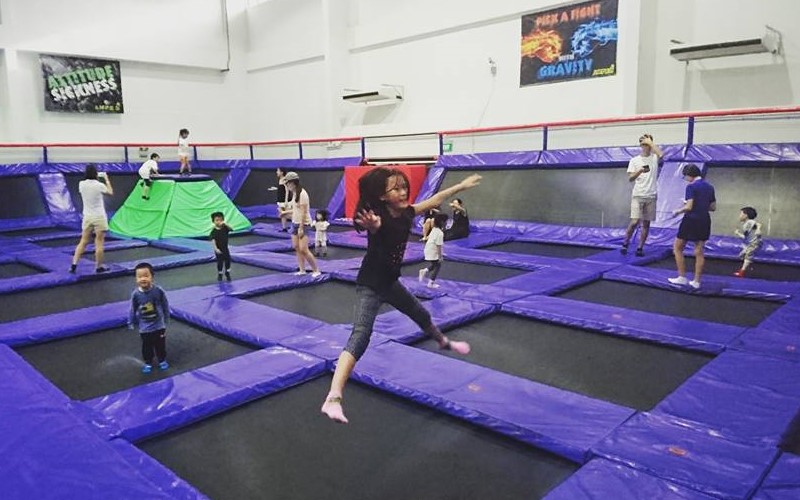 What better place for your kids to expend their energy than a trampoline park? Break out of your usual routine and have a blast at the kid-friendly Amped Trampoline Park! With 35 interconnected trampolines spanning over 5,000 square feet, your entire family can join in the fun and bounce to your heart's content.
Address: 46 Kim Yam Road, Singapore 239351 (Unit #02-11)
Opening hours: 9 am to 7 pm (Monday), 9 am to 8 pm (Tuesday to Friday), 9 am to 9 pm (Saturday and Sunday)
Website: https://ampedsingapore.com/
4. The Karting Arena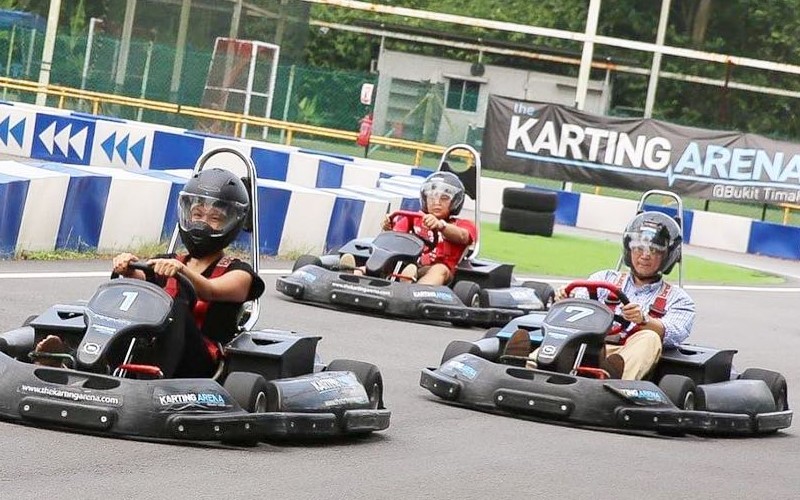 Feeling the need for speed? Let your kids experience the thrills of driving and go for a spin around the tracks of The Karting Arena! As Singapore's only track with petroleum and electric-powered karts, The Karting Arena provides the best all-rounded go-karting experience that your entire family will not want to miss.
Address (Bukit Timah): 200 Turf Club Rd #01-01B The Grandstand, 287994
Opening hours (Bukit Timah): 1 pm to 8.30 pm (Wednesday to Friday), 10 am to 9 pm (Saturday and Sunday)
Address (Jurong): Block B, 511 Upper Jurong Road Singapore 638366
Opening hours (Jurong): 1 pm to 9 pm (Tuesday to Friday), 9 am to 9 pm (Saturday and Sunday)
Website: https://thekartingarena.com/
5. HiRoller Indoor Skating Rink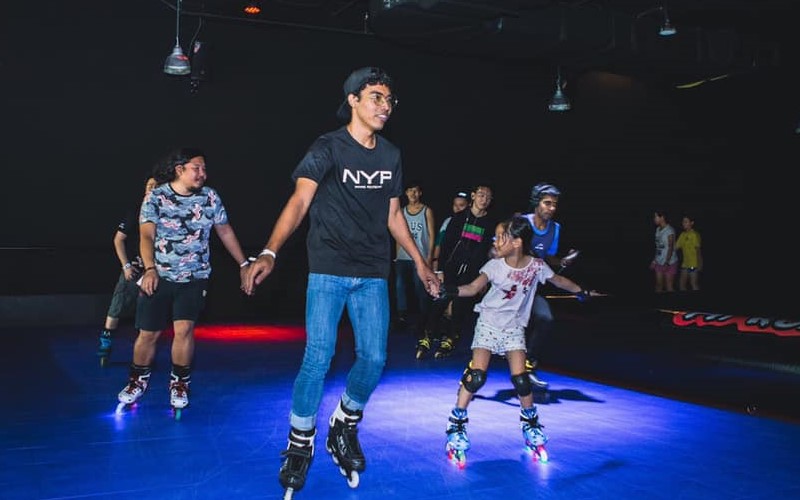 Reminisce about the good old days? Immerse yourself in the nostalgic 80's music and disco lights at HiRoller, Singapore's largest indoor skating rink that offers inline and roller skates. In addition, its family-friendly environment makes it the perfect place for your family to pick up skating under the guidance of certified instructors.
Address: 1 Pasir Ris Cl, Level 5 E!Hub @ Downtown East, Singapore 519599
Opening hours: 11 am-9 pm (Daily)
Website: https://www.hirollersingapore.com/
For your family to enjoy these physical activities to the maximum, we recommend bringing along liniments to soothe sore muscles afterwards. Do consider our newly launched Double Prawn Brand HuoLuo Oil, which is known for its efficacy in relieving soreness and its pleasant fragrance that appeals to both the young and old. Grab yours today and see the effects for yourself!