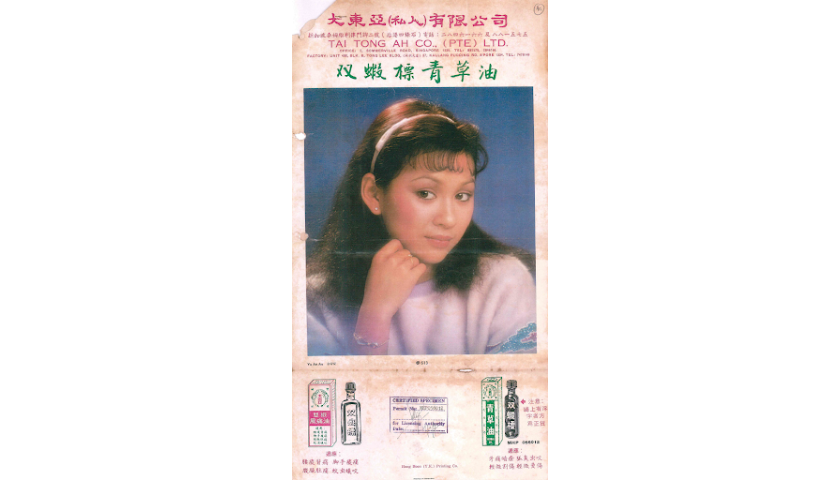 by Francis Yeoh
Do you recognize this Hongkong actress and singer from the '70s? She is Candice Yu or Yu An An (余安安), perhaps best known as the first wife of Chow Yuen Fatt (周润发). In the '60s and '70s, Hongkong movies dominate the cinemas in Singapore, and actresses like Yu often grace the covers of entertainment magazines. Calendars that have pictures of popular actresses were proudly displayed in homes. Small businesses like Tai Tong Ah would have such calendars printed and given as gifts during the final months of the year. They were hugely popular and succeeded in raising sales significantly.
Other popular actresses were Ivy Ling Po (凌波), famous for her role as Lady General Hua Mulan (花木蘭), for which she received the Best Actress Award at the Asian Film Festival in 1964.  Li Ching (李菁) was another favourite movie star of that era, who, like Ling Po acted in many huangmei opera (黄梅调) musical films.
Who is your favourite actor or actress from that era?  Do share with our readers!