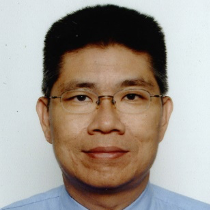 by Tai Tong Ah
Last Saturday evening (20/09/08), my colleagues and I went to East Coast seaside for a BBQ. While we were enjoying our delicious food, I suddenly felt an insect biting my right foot. I quickly bent down to take a look. I saw a black ant biting hard near my toe. A few minutes later, the part that got bitten felt itchy and was swollen.
When I reached home, I could see a "bubble" developing on the swollen bite mark which still felt very itchy. Luckily, I had a bottle of DOUBLE PRAWN Herbal Oil in my First Aid Box. It's my parents' favourite oil too. I quickly applied it on the bite mark and it felt better after just a few minutes.
The next morning, there was still a little bit of itchiness. I applied the oil again, and was completely alright after that. It's really so effective. Now I know why my parents always keep a dozen bottles of it at home.