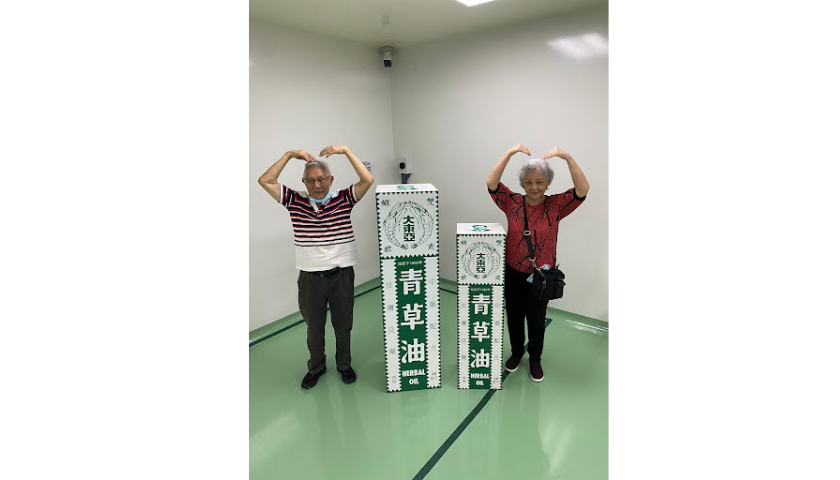 by 大東亞
Our company is honoured to be one of the dots in a participatory art project "Breathing Life," by anGie seah supported by Lions Befrienders and the National Arts Council. The project encourages participants to rediscover environments through aural experiments of the familiar and mundane through creative expressions such as voice, movement, touch, and connection with others, with the goal of promoting active aging and longevity.
About 30 seniors visited our factory on September 12 and 15, 2022. When they arrived, they were greeted by two massive Double Prawn Herbal Oil display standees, representing our heritage brand. This brand is no stranger to them as our Double Prawn Brand Herbal Oil has been around since the 1950s and is well-known among seniors.
During the visit, our staff took them through a nostalgic ride back in the time of our Company's milestone and we shared with them our manufacturing as well as packaging process. To add to this interactive learning, they had the opportunity to smell and touch the ingredients used to produce Herbal Oil. There were much interaction and participation among them.
The program ended with some group photo taking and with our giant Herbal Oil standee. Delightful and cheerful expressions were seen on the seniors' faces. We were glad that the seniors had a fruitful afternoon.