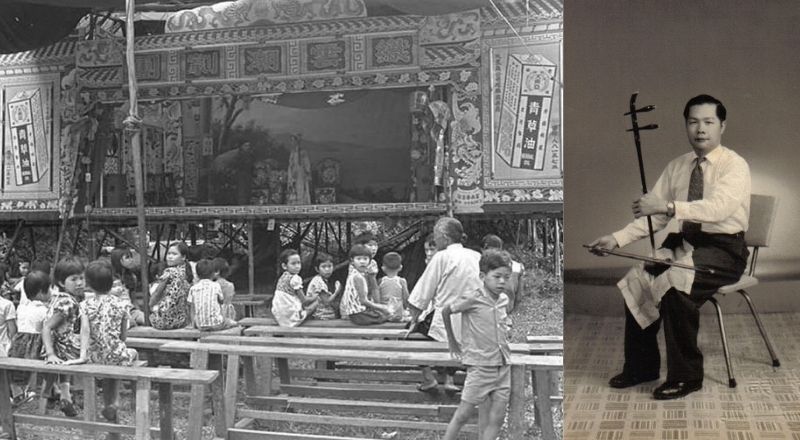 by Francis Yeoh
Singaporeans growing up in the sixties will no doubt remember their excitement during childhood when the wayang comes to town! Or more accurately, the kampung! For a few glorious days, live entertainment was conveniently within walking distance of home. Actors with their painted faces and colourful costumes re-enact through song and dance, the stories of passion, heroism and treachery of imperial China, with flowing Chinese music in the background, accentuated by gongs and cymbals. The fighting sequences were the favourite among the kids. The sparring with swords and spears and the occasional display of acrobatic prowess were sufficient to keep them engaged the entire night.
Crowds were drawn nightly, not just to the wayang but also to savour the treats offered by hawkers whose stalls lined the nearby roads, bringing a carnival atmosphere to the vicinity. Apart from the usual snacks and dessert stalls, there is usually a vendor selling fresh cockles, immersed briefly in hot water and eaten half-cooked, with blood still dripping from the shells. That's one local dish that has since disappeared from Singapore's hawker scene.
Tai Tong Ah was a strong supporter of the Chinese Wayang and contributed frequently by advertising 青草油 (Herbal Oil) prominently on the stage. The late founder Mr Yeoh Liew Kung often played the Chinese violin (二胡) on stage during the performance.
The Chinese wayang was a facet of Singapore life in the sixties that has since faded into memory. Do you remember watching the wayang when you were young? What do you remember most about those days?